Daydreams was written without a guitar, or any musical instrument in hand, however, we usually perform it with my band members rockin' the house on guitars, keyboard, sax, bass and drums!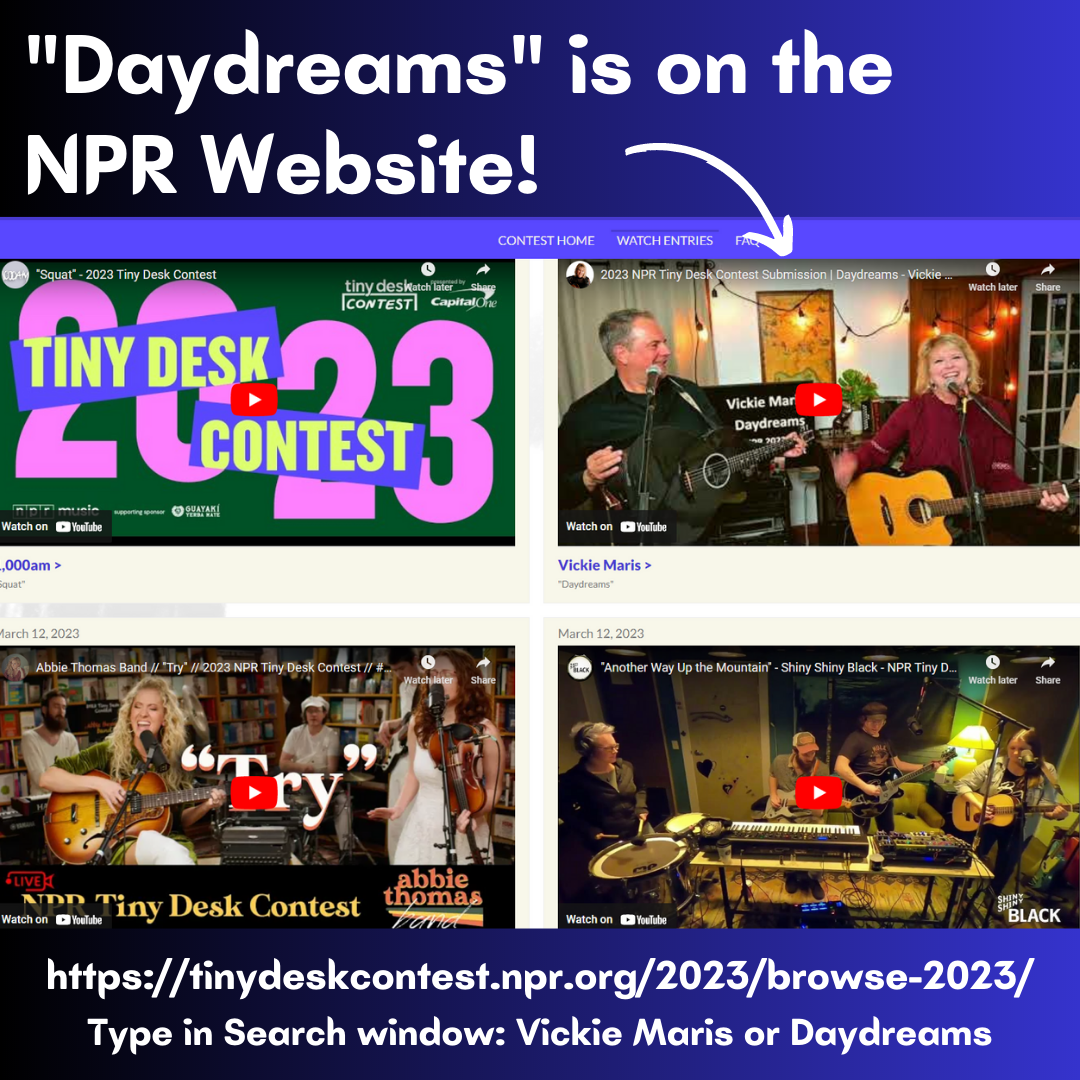 But, for the 2023 NPR Tiny Desk Contest video, I chose a simple, acoustic approach to my submission video. My hubby, songwriter/guitarist/entertainer Scott Greeson, joined me for the Daydreams video. You'll see and hear him holding down the rhythm and covering the guitar lead work as well as harmony vocals. 
Thank you for checking out the video of Daydreams. You can find it embedded below in this post, and on my YouTube channel, @VickieMarisMusic. It's also now on the NPR website among the over 6,000 music videos that were entered in the 2023 #TinyDeskContest.
We had such a blast recording Daydreams for you! 
I invite you to also check out the NPR 2023 Tiny Desk Contest entry by my bandmates!
Scott Greeson entered his song, Riverside. I had the sweet opportunity to play accordion and sing with him for his video. Our talented friend and bandmate, Lee Anna Atwell, switched over to djembe for the video recording and also sang harmonies on Riverside.
For Lee Anna Atwell's video entry of The Next Shooting Star, Scott sang and played acoustic guitar. I sang harmony and played bass. I've linked both of these other video entries so you can easily find all three of our entries to the 2023 NPR Tiny Desk Contest.