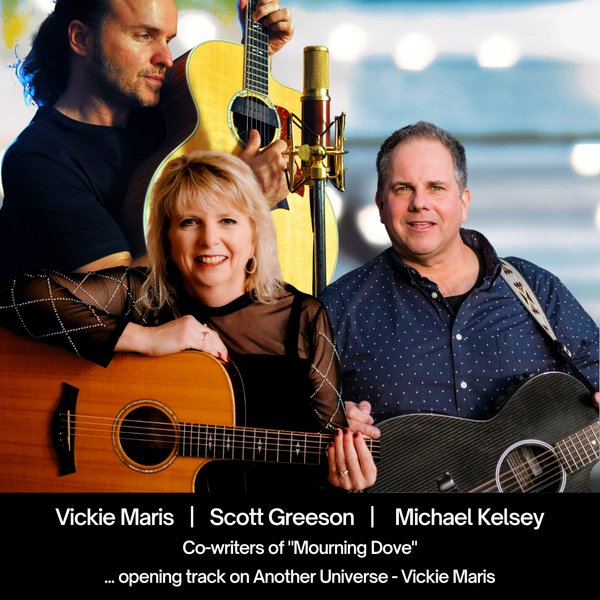 I was on the eighth version of lyrics and melody for the song, Mourning Dove, when I watched a video clip in Facebook of a guitar instrumental that Scott Greeson was working on while enjoying a fishing trip in Minnesota.
He didn't know that I had been writing Mourning Dove or that I hadn't been happy with the early versions of lyrics or melodies for the song.
It turned out that his instrumental song fit my latest lyrics perfectly! We were not aware that we were both working on a song at the time Mourning Dove was born.
The song became a cowrite while we were 800 miles apart!
I'm also blessed to be working with album producer and recording engineer, Michael Kelsey. He brought additional ideas for the melody, and for a music treatment of the bridge. Then he layered in the harmony vocals and the incredible instrumentation in the studio.
You can hear the song here in the website, or download/listen in all the major streaming services. 
Mourning Dove, along with the other songs on the album, Another Universe, are featured in a new podcast, Making of Another Universe, releasing in early November 2022. It's a behind-the-scenes conversation about the album. Michael Kelsey and Scott Greeson joined me in the studio for the recording of the podcast episodes. You'll also hear Courtney Von Drehle, accordionist who played on Sanity's Edge. Also on the Sanity's Edge episode is the voice of a listener who shared her take on the emotion and power of that song on the album.
-- Vickie Maris